Sephora Collection
Smart Liner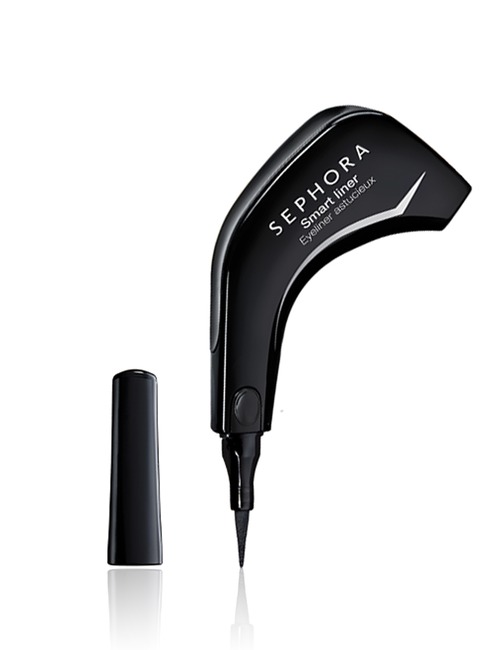 Rp 203.000
Free Delivery
About

Dapatkan penampilan yang lebih intens. Eyeliner cair ini tampil dengan desain yang ergonomis untuk menahan tangan Anda ketika mengaplikasikan. Dengan tekstur yang lembut, garis tidak akan memudar. Hanya dengan satu gerakan singkat, Anda akan dapat menciptakan tampilan tebal dan intens yang tahan sepanjang hari.

Manfaat

Desain ergonomis menjamin aplikasi bebas kesalahan
Tahan air dan tidak mudah pudar
Formula hitam yang tebal
Bebas paraben, sulfat, dan phthalates

Gambar garis di sepanjang mata untuk mwngikuti lengkung alami garis bulu mata Anda
Gunakan garis kecil yang saling terhubung yang meningkat ketebalannya hingga ke sudut luar mata.
All of our products are 100% authentic
penilaian & ulasan 2 Ulasans
Eveline lesmana
Finally
This is the 3rd times I bought eyeliner in 3 months, been looking for the waterproof and smudge proof eyeliner, finally I have found it, it's a great application tip, easy to apply thin line, and easy to make wing also, the second Sephora brand product that I love it, definitely will repurchase in the future.  the shape makes you easy to make the thin line. .
Apakah ulasan ini bermanfaat untuk Anda?
Lince susanty
Good Product
Semua details produk ditulis dengan lengkap, foto produknya bagus, penjelasannya lengkap. Beli kosmetik impor jadi gampang banget, cuma tinggal klik-klik aja! Bagus bagus bagus bagus bagus Bagus bagus bagus bagus bagus
Apakah ulasan ini bermanfaat untuk Anda?