Sephora Collection
Black/White Nail Files x2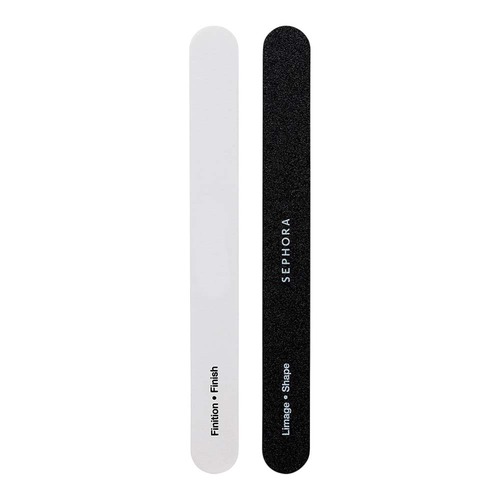 Black/White Nail Files x2
Rp 65.000
Free Delivery above Rp 200.000
About

Dapatkan proses manicure yang sempurna. Nail files ini akan mengembalikan kondisi kuku yang cantik dan bersih. Lembaran tebal yang fleksibel membuat Anda lebih mudah membentuk kuku. Simpan alat ini di tas makeup Anda untuk pemeliharaan diri sehari-hari.

Manfaat

Nail files dua sisi
Sisi hitam yang kasar untuk membersihkan dan sisi putih yang halus untuk mengilakukan
Merawat kuku dengan nyaman.

Dengan sisi hitam, bersihkan kuku dalam satu arah dimuali dari sisi kuku.
Ikuti lekukan alami kutikel Anda hingga mencapai bagian tengah kuku. Ulangi dari sisi lainnya
Gosokkan permukaan kuku dengan lembut pada sisi putih.
All of our products are 100% authentic
penilaian & ulasan 2 Ulasans
Lina daulay
Sephora nail files
Nail files sephora ini menjadi teman setiaku dikala tidak ada aktifitas untuk membentuk kuku ku yang cepat panjang sehingga selalu rapi. Sambil ngerumpi dengan temanpun saya bisa mengeluarkan nail file, hahaha... just love it. cuma kekurangannya, tidak ada files lembut untuk mengilatkan kuku... 
Apakah ulasan ini bermanfaat untuk Anda?
Assyifa ghassani k
<3
First impression: SO CUTE. I'm so glad Sephora has made its way to Luxola! It does a pretty good job of what it supposed to do, filing the nails. I would rather go for crystal files but this is surprisingly good!
Apakah ulasan ini bermanfaat untuk Anda?